Ticketing Systems
SG Solutions is proud to be associated with Gateway Ticketing Systems, Inc. in the provision of a total solution for ticketing using the GALAXY Product Suite.
Gateway Ticketing Systems, Inc. is the world leader in high-speed, access control, admission control, and ticketing software for the attraction, amusement, and intercity bus transportation industries.
When you invest with Gateway Ticketing Systems, you partner with a company that has the experience to design a solution to fit your needs.
With GALAXY, you benefit from a significantly scalable suite of products. Whether you are looking for just a few point of sale stations or a complete ticketing, revenue management and admission control solution, Galaxy has a product to fit your needs and budget.
With the Galaxy ticketing system, you select the modules that meet your specific business needs. You can design Galaxy to support all aspects of your operation. If you:
Want to increase pass or membership sales and retention rates, Galaxy has a Payment Plans module.
Sell to groups, Galaxy has a Group Sales and Order Entry module.
Have theaters, rooms or other resources, or sell event tickets, Galaxy has a Resource Management module.
Have pass holders or members, Galaxy has a Pass and Membership module.
Sell online, Galaxy has an e-commerce solution.
Want to sell at remote, unmanned stations, Galaxy has a Kiosk module.
Sell retail or food and beverage items, Galaxy has a Retail and Food and Beverage modules.
Control or track admission to your facility, Galaxy has an Admission Control module.
Gateway offers a variety of solutions for entertainment, transportation, and related industries. Applications include:
Museums
Ferries
Buses
Amusement Parks
Water Parks
Zoos
Aquariums
Gateway Ticketing Systems also offers customized software development to meet the needs and requirements of your organization. Custom modifications and enhancements in a phased approach from conceptualization to delivery are possible.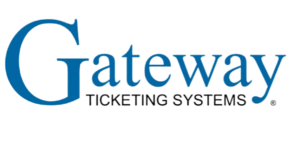 Gateway Ticketing Systems is the world leader in high-speed, access control, admission control, and ticketing software for the attraction, amusement, and intercity bus transportation industries.
In a competitive market, it takes hard work and attentiveness to keep customers for any length of time. At Gateway Ticketing Systems, there are a few keys things we do to make sure our customer relationships last:
We consistently treat our clients with honesty and respect – and we maintain this as our relationship develops. The result is that our customers see us as dependable, credible, and trustworthy.
We follow through on our commitments and provide promised outcomes.
We connect with our customers. We find out about their goals and desired outcomes. We ask questions that encourage a deeper sense of shared understanding. The greater the level of connection, the greater the mutual satisfaction.
We are an industry resource for our customers. We've been around for 25 years, and we'll be here long after the sale. Our customers can come back to us whenever they have a need.
We ask for feedback and input from our customers. We ask our clients how they feel about working with us, and we ask if they have suggestions for how the working relationship or outcomes can be improved.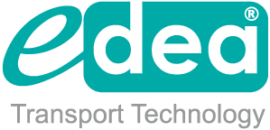 E-Dea software solutions provide end-to-end solutions for ferries operators as well as for ports and passenger terminals.
With a comprehensive knowledge of the specific business needs and challenges, E-Dea is one of the few solutions providers all around the world that design, engineer and develop end-to-end software solutions for this specific industry.
E-Dea's solutions include a comprehensive set of technologies, software, hardware products, services, methodologies and best practices for supporting Ferries, Cruise and Ports organizations in handling specific business challenges.
E-Dea's solutions are backed by the powerful technology provided by their software products, eBooking®, eBoarding®, and IMOS and combine deep industry expertise, practical tools, industry research capabilities and innovative thinking to ignite growth in the business of their Customers.
E-Dea have the right knowledge and skills to design, develop, implement and support mission-critical booking, ticketing and check-in solutions in each industry they serve:
Solutions for Ferries, Cruise and Ro-Ro
Ferries operators demand reliable systems to manage fast operations. E-Dea's solution is designed to optimize and enhance the entire sales lifecycle of ferry transport services, from the reservation to the payment and issue of tickets and boarding cards.
Solutions for Port Authorities
Port Authorities demand integrated solutions to automate the access control, share data with ferries companies and comply with ISPS and international normative.  E-Dea's Port Authorities solution provides for real-time recognition of passengers, vehicles and cargo that automate major port operations and related business processes, including boarding a card issuing, embarking and disembarking control, passenger check-in, fees and port taxes reporting as well as detailed traffic statistics.
Solutions for Terminals
Whether they are fully owned by a single ferry company or are managed by an external authority, modern Passengers Terminals demand efficient and flexible solutions to improve check-in process, reduce boarding queue, reduce staff costs and provide a better passenger experience.