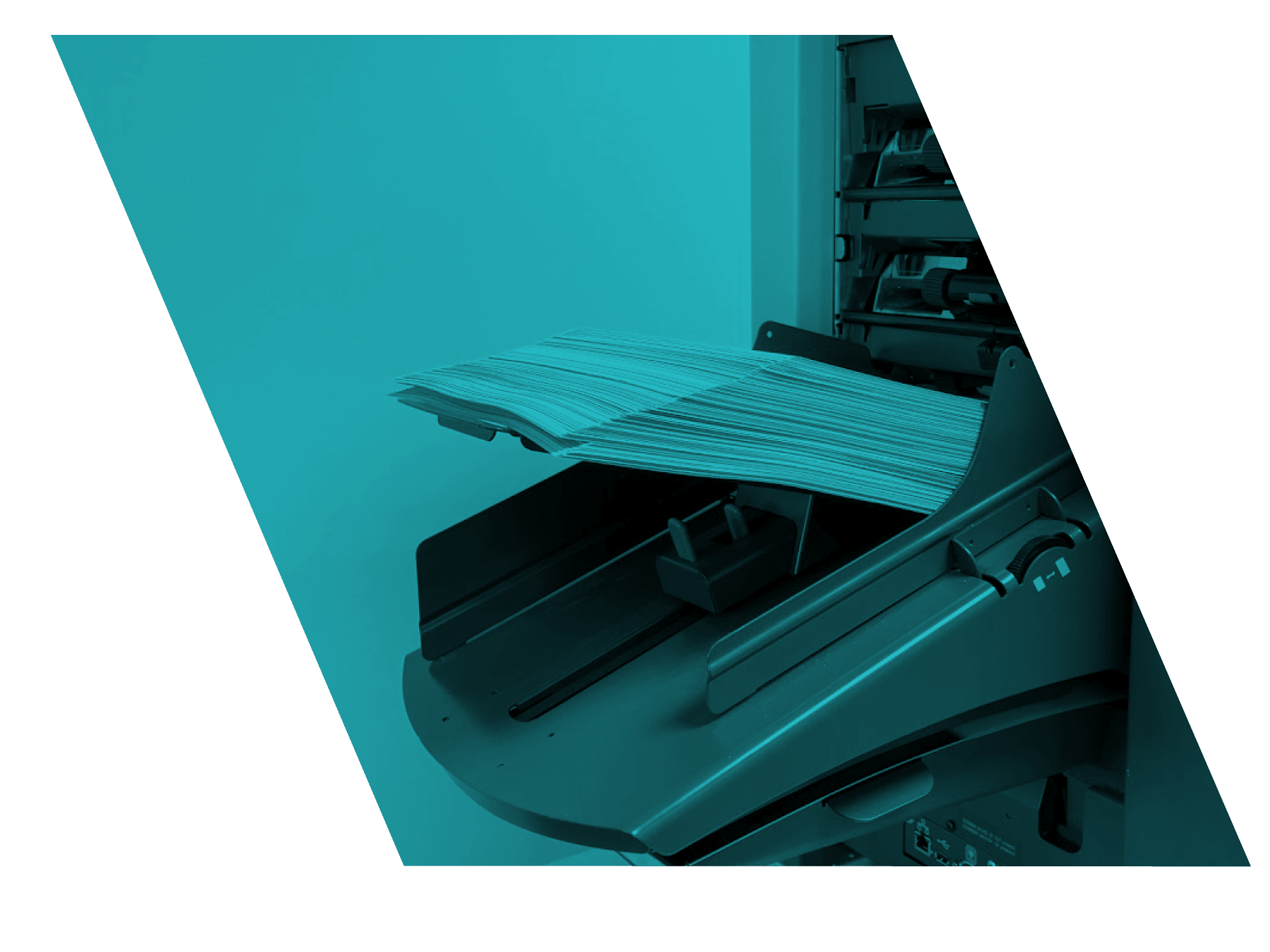 Office Automation Solutions
With over forty years of experience within the field, the SG Solutions name has become synonymous with office automation. We've been authorized distributors of Quadient (formerly Neopost) postage meters since the 1980s and since then our product range has grown to include folding and inserting machines as well as electronic Postage Meters Machines integrated with software solutions, amongst others. Our range of products serves to enhance security, productivity, reporting and efficiency in businesses within the Mailing and Shipping industries.
Quadient letter folding and inserting machines transform volumes of mail prep into a fast and effortless operation by lowering costs, eliminating user error, and ensuring the correct document is always sent to the right customer. They come in low, medium, and high volume document handling solutions that offer maximum level of efficiency. They are ergonomic in design and suit any work environment.
Designed for businesses of every size, our wide range of document handling equipment reliably open various envelope types swiftly and avoid damaged contents. They save time and reduce waste, adding efficiency to paper processing.  They are very simple to use, very reliable and substantially increase performance while eliminating errors.
Quadient offers a variety of postage meters and mailing systems that combine mail and parcel processing into one efficient solution. Whether for your home office or large corporation, we can offer the right mailing system to suit your needs.
These machines are compact yet powerful and include state-of-the-art technology.  They are very silent and have easy-to-use control panels.  These mailing systems deliver straightforward and convenient operations, cost control and are very reliable with maximum speed.
Nowadays businesses can automate and streamline the merging and distribution of active client communications with software. OMS-500 (Output Management Software) is particularly suited to computerise and speed up the administration of normal transactional documents such as invoices, overviews or statements. It reduces monotonous and tedious assignments by grouping client reports according to client characterised workflows and sending them to production through a secure desired output channel. It can also put barcodes identifiable by other inserters or post printing hardware.  It is simple to install and quickly integrates into any existing company framework. OMS-500 supports most standard document formats
OMS200 is the solution to sending a growing number of documents efficiently.  This software simplifies, centralises and automates customer communications. It is fast and cost effective.  It can be available to all employees through its browser based installation.  It is simple to set up and very user friendly.  It is also compatible with most web browsers.
AIMS is the key to guarantee the integrity of business communication.  It ensures the adherence to regulatory issues as well as client expectations and requests.   Failure to meet such standards could result in financial loss as well as threaten customer relationships. AIMS by Quadient provides two mail solutions in one: Real time information and statistics to manage your mail center and a new window into your operation.