Our Services
SG Solutions Limited have been servicing the retail community since its inception back in 1968. Our team know very well the requirements for business continuity in the retail and the payment industry. The services are mostly focused and tailored to provide efficient service to this industry. Our services are tailored to make sure that merchants can continue operating their business efficiently and without interruption.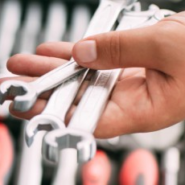 Field Service
We have a team of field service technicians who are always ready to service merchants. SG Solutions thrive to service any customer and merchants within the shortest time possible. Our Services can be tailored to provide support  according to the customer needs which can include 24/7 support with critical support requests serviced within less than two hours.
Device Tracking
Payment terminals are a critical asset in the payment industry. Part of our support services is to track terminals during their whole lifetime keeping history of the whereabouts of each device. The lifetime of the device starts from the time they land into our warehouse until they are taken off the market and written off.
EPOS Repairs & Refurbishing
Our fully equipped workshop together with our trained service technicians enable us to check each terminal according to the manufacturer's guidelines and tools. Any necessary repairs are done according to the industry standards and using approved parts.
Device Storage
SG Solutions can provide secure storage facilities to hold any new or refurbished terminals.
Terminal Software Services
EPOS terminals come with a set of standard functionalities to provide the security needed in the use of these payment devices. Each device may have specific requirements and we have the expertise to help get the terminals ready to accept payments. These services can include:
1. Firmware software loading.
2. Payment application loading.
3. Key injection.
4. Reactivation of terminals.