Document Recognition
Document recognition is a new technology that promises to transform the way businesses handle document processing. It is geared towards recognizing invoices, tax forms, survey forms, and various other business and administrative documents that might be either formal or loosely structured with and proper storage and retrieval of these documents for business purposes. It uses a combination of optical character recognition techniques and rules based engines to characterize documents and classify them correctly.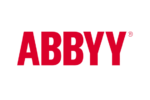 ABBYY FineReader
FineReader is an all-in-one OCR and PDF software application for increasing business productivity when working with documents. It provides powerful, yet easy-to-use tools to access and modify information locked in paper-based documents and PDF files
With ABBYY FineReader you can:
Edit and comment PDFs
Convert PDFs and Scans
Compare Documents
Automate Conversion
ABBYY FineReader Server
Designed for high-volume document conversion, ABBYY FineReader Server automatically converts large collections of documents into searchable, sharable digital libraries. Our server-based OCR and PDF conversion offering converts scanned and electronic documents into PDF, PDF/A, Microsoft Word, or other formats for search, long-term retention, collaboration, or additional processing – quickly, accurately, and automatically.
With ABBYY FineReader Server, you can:
Standardize your content
Empower non-technical business users
Streamline document handling
Schedule processing
Make content accessible, searchable
ABBYY FlexiCapture
ABBYY FlexiCapture is an intelligent platform for capturing meaningful data, relationships and insights from documents, forms and correspondence to improve business outcomes. It transforms documents into business value by capturing and validating information in any format at its point of need. Intelligently digitizing documents and automating document processes, FlexiCapture helps organizations remove risk and cost while accelerating revenue and drive competitive advantage every day.
ABBYY FlexiCapture is available in the cloud or on premise.
ABBYY FlexiCapture allows:
Intelligent data extraction from any source
Multi-level documents classification
Data validation and control
Visibility into data and processes
ABBYY Vantage
ABBYY Vantage is a next generation content IQ platform for the enterprise that provides the skills required to understand and create meaning from content by turning unstructured content into structured, actionable information. Vantage helps organizations accelerate their digital transformation by complementing intelligent automation platforms like Robotic Process Automation (RPA) and Business Process Automation (BPA) with new and advanced cognitive skills to perform like humans.
ABBYY Vantage Benefits:
Makes digital workers smarter
Expedite digital transformation b understanding content
Easy to use and intuitive
Changing the way enterprises automate document processes
Eliminate lengthy development projects
Double your processing results within a few months
Improve customer experience
Accelerate turnaround times
Save time and money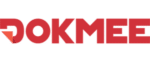 Dokmee Capture
Improving business processes with no per click charges or limitations sounds almost too good to be true, but with Dokmee Capture it is a reality! Dokmee Capture is the ideal document capture software for scanning service bureaus, centralized scanning departments within large corporations, or companies looking to convert a large backlog of files.
Dokmee Capture Features:
Automated Data Capture
Magic Indexing
Scripting
Reporting Tool