Enterprise Content Management
Document management refers to any process which primarily deals with the handling and manipulation of documents. Be it a fax machine, email system, traditional mail or any other multi-functional device such as a copier/printer device, document management systems can and should be involved to monitor, control and efficiently store the information that is originating from such sources especially within an organisation. Document Management Systems (DMS) will help your organization to store, manage and track documents. DMS incorporates document and content capture, workflow, document repositories, and information retrieval systems.
At SG Solutions we can provide you with a number of products that will help you meet your document management requirements. Typically these solutions will assist in:
Automated data capturing
Secure document printing
Workflow definition and control
Automated document storage
Security and access control
Version control
Audit trails
Check-in/check-out and document lockdown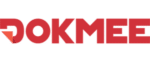 Dokmee is a secure, easy to use document management system designed for a variety of purposes including document capture and storage, search and retrieval, and file sharing. Dokmee adapts to any business model by maximizing accessibility and functionality in repositories of all sizes, while increasing collaboration and communication between users. With a very user friendly interface available in 19 languages, Dokmee is the smart and flexible choice.
Dokmee DMS Benefits:
Security
Organization and retention
File sharing and collaboration
Workflow