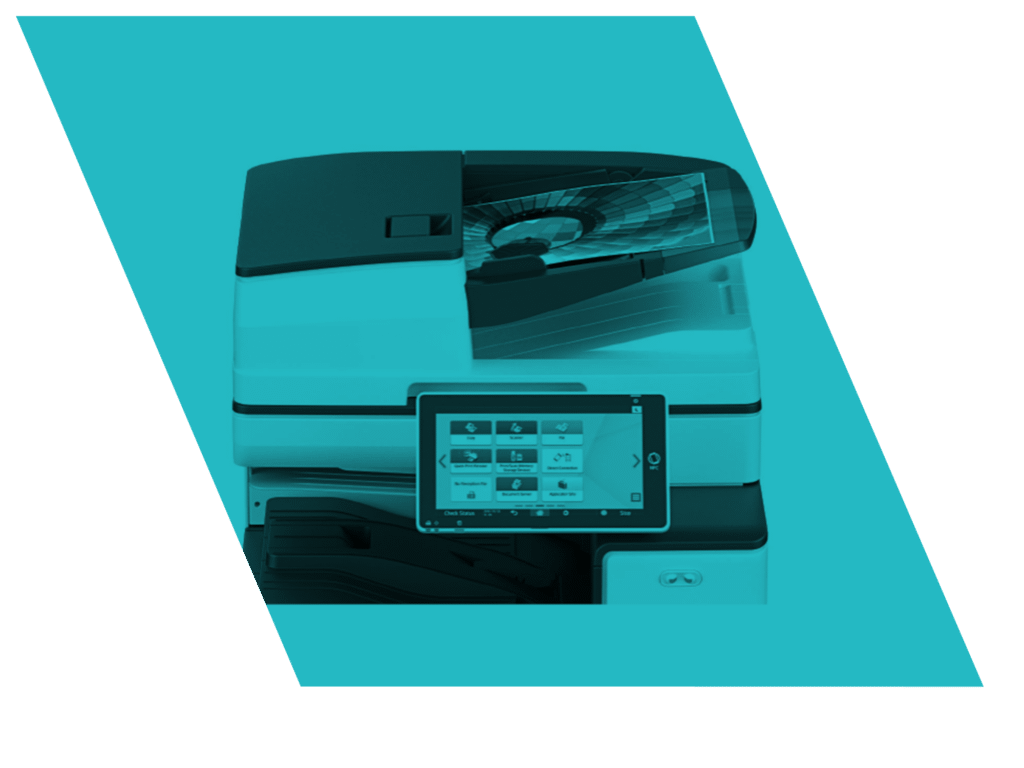 Multifunction printers have become the go-to choice for any kind of business. At SG Solutions we provide the latest multifunction printers from industry-leading manufacturers.  Whether you're looking for a wireless, networked or standalone multifunction printer, we've got you covered. Our in-house team of specialists can help you identify the ideal pick for your business needs and ensure seamless integration with your information system.
In the current changing climate, it has become imperative to redesign key business processes such that they can run remotely and allow access to information from any location at any moment in time. RICOH Smart Integration enables you to connect your multifunction printer (MFP), products and other smart devices to popular cloud services such as OneDrive, Google Drive and share important information instantly.
RICOH's document management software allows you to transition to a less-paper intensive office. Digitising, indexing and archiving documents with Ricoh's system boosts productivity, accessability and transparency.
RICOH's device management software gives your business a set of key tools to centrally and efficiently deploy, monitor and report on your print devices. It enables you to streamline your processes and reduce management overhead.
The use of mobile devices in the office can increase its efficiency. RICOH's mobile printing and sharing software allows you to print documents on the move without jeopardising security, through password and key-protected document release.
Reduce your overheads with cost control software. Ricoh's selection of software products enables you to track the consumption of paper, energy, and other consumables, while ensuring that your devices' settings generate maximal efficiency.
As remote working and mobile workforces have risen in popularity, businesses have understandably raised concerns about information security. RICOH's secure print solutions help in this regard by restricting access to company's print infrastructure to trusted employees.
RICOH's Workflow Apps connect your devices, including the Ricoh multifunction printer (MFP), PC or even a mobile device to popular cloud services, such as Google Drive, One Drive, Dropbox, and others. Instant accessibility of documentation is supported by automation of everyday workflows, which subsequently benefits work productivity and cost-efficiency.
RICOH is an industry leader in the development and production of innovative energy-efficient office printing equipment. Their product range includes printers, copiers, fax and scanning devices for all types of volume and work intensity. In this way RICOH can tailor to all your business needs, from the simplest everyday tasks to more specific tasks.
Direct to Garment (DTG) printers are ideal for printing on all sorts of garments, such as T-shirts, hoodies, socks, and many others. Ricoh is offering a new range of Direct to Garment (DTG) printers that provide a faster and easier print-to-garment process. The new technology will enable your business to become more efficient, increase production volumes and focus on mass customization.