SG Solutions Limited is proud to announce the launch of its newly redesigned website that aims to create a new browsing experience for all our visitors.  The new site features a streamlined design, improved functionality and quick access to essential information for businesses looking to research about improving their existing IT systems or implementing new solutions to make their operations more efficient and their business more competitive.
Besides the aesthetically re-designed layout, we have also included a new web shop aimed to allow customers to compare products, make well informed decisions and access products from the comfort of their home.
"We are thrilled to debut our new company website to our customers, prospective employees and all those who are looking to gain a better understanding of SG Solutions' services and solutions", said Antoine Galea Salomone, Chief Executive Officer.  "This website design truly ties together all our business units into one place and allows each visitor to gain a better understanding of what makes SG Solutions the right partner for any business seeking to adapt and implement technology solutions."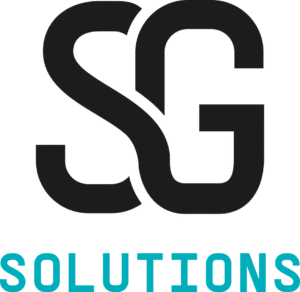 About SG Solutions Limited
Building on years of experience, SG Solutions delivers and develops innovative solutions that address the IT needs of businesses – both small and large.  By leveraging on the latest developments in the field, SG Solutions are able to offer effective turnkey solutions – from office automation to high-end server and storage solutions, from electronic point of sale to ticketing systems and from document management applications to communication systems.
The diversity of our product portfolio combined with the knowledge and experience our staff enables us to adapt technology efficiently and effectively.