With increasingly growing data stores in all of today's industries, Data Migration has become an inevitable juncture in any enterprise's IT infrastructure lifecycle.  It is in fact reported that administrators are utilising approximately 50% of their time for data migrations, load balancing and performance issue resolution.  It is therefore not a matter of if, but when, data migration is done.
Migrating data from one platform to another every time an upgrade or a hardware replacement is needed, has become major joint pain for many companies and their staff.  Main considerations to be taken while migrating data are data integrity, downtime and effort. A typical migration project involving a new implementation can take up to three months.  Depending on the complexity of the environment, the migration may demand multiple resources from different departments, exhausting all internal resources to focus on data migration and integrity.  This ultimately results in a significant increase to an enterprise's Total Cost of Ownership and Human Resources workload.
It is established that data migration cannot be avoided and therefore, the question how important it is to do the necessary data migration without downtime and/or additional resources comes up naturally.  Of course, both aspects are critical to any business nowadays and Dell EMC PowerStore solutions not only make it possible but also affordable.  In this article I will focus on three PowerStore features that make this balance a reality.
1. Online Data Migration
Dell EMC PowerStore Family addresses this challenge by implementing online data migration with no downtime.  PowerStore goes one step further to provide data-in-place upgrades, enabling the infrastructure to be modernised without impacting applications.
Whether your data migration is from one platform to another, one generation to another or one appliance to another, you can transparently complete the transaction online.  Thus requiring far less resources than traditional data migrations and reducing the actual time of the migration from months to days.  It is estimated that with this approach administration time is shortened by 70%, allowing data administrators to plan their work and resources more efficiently.
What is really intriguing is that these astounding results can be achieved with zero impact on the layers above.  This is great news for the Apps team within the organisation as they can continue going on with their daily business uninterruptedly and do not need to sacrifice resources for any of the data migration scenarios being addressed.
2. Flexible Architecture and Deployment
It is also worth mentioning that, on top of the online data migration facility, PowerStore offers a flexible architecture.  A flexibility level that extends itself to a practical approach to deployment and data migration.  Effectively meaning that as an administrator you can have the ability to build and design the solution around your growing data needs as opposed to being limited to marketing decisions.
It therefore addresses the traditional storage constraints such as limited compatibility options that may be defined by vendors, lack of automation, and unoptimized performance.  Dell EMC PowerStore can use different models of PowerStore in a single cluster offering unlimited options, defined by the needs of your storage environment.
3.  Autonomous Appliances for Complex Environments
In increasingly complex environments it has become more and more important to have a unified and simplified administration tool. With PowerStore's onboard AI learning engine, the cluster manager continuously monitors the cluster and recommends actions for re-balancing resources and automating the changes required to maintain optimal efficiency.  It is recorded that thanks to the precise alerting and the AI based Resource Balancer no downtime is experienced during data balancing and data migration activities.
The PowerStore Resource Balancer uses system data to determine placement for new volumes being added to the appliance or cluster.  AI based decisions are possible b using data metrics such as CPU core utilization, system limits and overall system health.  Data Rebalancing is also AI based and uses metrics to raise system alerts and recommendations for volume migration for the purpose of redistributing capacity utilization.
Written by Monica Mamo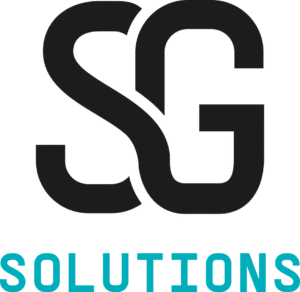 About SG Solutions Limited
Building on years of experience, SG Solutions delivers and develops innovative solutions that address the IT needs of businesses – both small and large.  By leveraging on the latest developments in the field, SG Solutions are able to offer effective turnkey solutions – from office automation to high-end server and storage solutions, from electronic point of sale to ticketing systems and from document management applications to communication systems.
The diversity of our product portfolio combined with the knowledge and experience our staff enables us to adapt technology efficiently and effectively.