One of the top concerns of businesses today is security.  Though all businesses agree with increased cyber security and cyber resilience in principle, many are unsure of their differences and therefore lost where to begin.  Put simply, cyber security focuses on keeping 'them' out while cyber resilience focuses on responding when 'they' get in.  Cyber security is a series of measures to prevent hackers penetrating IT system.  Although following the best practices will prevent the majority of attacks, hackers will always find their way through when least expected.  Though prevention is better than cure, the stark reality is that one-hundred percent prevention is not possible.  Therefore, IT teams also need robust cyber resilience measures focusing on 'when not if' a cyber attack will happen.
Organizations need to more for a 'secure perimeter' mindset to a 'secure architecture' philosophy.  Servers and storage solutions used, need to be designed with defence mechanisms and features that make them more resilient to threats from the ground up.  These mechanisms and features must be continuously improved from the date of initial deployment through upgrades and such improvements must continue even during repurposing and retiring of equipment.  Embedded security ensures that only valid, signed updates are permitted for the server BIOS, peripherals and specifically storage devices.
Dell hardware is built using trusted partners to ensure quality hardware components with operationally tested and security-verified firmware.
Fully protecting and environment from everyday threats requires 'defence in-depth' with multiple layers of security.  Firewalls, intrusion detection and prevention systems, antivirus/malware, endpoint protection, applications, services, as well as security operations and management are all part of a multilayer defence.
Dell EMC VxRail provides the fastest and simplest path to security transformations from Core to Edge to Cloud, delivering agile infrastructure needed for full stack integrity and end-to-end lifecycle management.  This drives operational efficiencies, reduces risk and enables teams to focus on the business.
Built for VMware, with VMware, to enhance VMware, VxRail is the first and only HCI system jointly engineered with VMware to eliminate the operational complexity of deploying, provisioning, managing, monitoring, and updating of VxRail Hyper-converged Infrastructure.
VxRail has security built in at every level of the integrated technology stack.  Starting from PowerEdge servers through VxRail HCI System Software, including the integrated VMware software, securing the Core, the Edge, and the Cloud, ensuring availability, integrity and confidence for every workload.
VxRail is powered by the Dell PowerEdge server platform with embedded hardware and system-level security features to protect the infrastructure with layers of defence.  Breaches are detected more quickly, allowing the system to recover to a trusted baseline.  Dell EMC PowerEdge servers are the critical hardware that make up the nodes in a VxRail cluster, using cryptographically signed and verified firmware to build a system of trust.  Leveraging security technologies built right into the silicon, capabilities like Intel's Trusted Execution Technology (TXT) verify that the server executes only the intended version of firmware, BIOS and hypervisor while preventing the undetected introduction of malware.
VxRail HCI system software is the foundation for the value differentiating the capabilities of VxRail, from an infrastructure stack perspective, the management software runs on top of the VMware software and the PowerEdge server to allow VxRail to act as a singular unified system.
VxRail software lifecycle management VxRail composite bundles may include updates to BIOS, firmware, hypervisor, vSphere, or any of the included management components that makes updating the complete software stack much simpler and therefore, reduces the vulnerability to attacks.
Security transformation begins with a secure IT infrastructure.  VxRail provides a secure, modern infrastructure from the Core to the Edge to the Cloud.  As a hyper-converged infrastructure, the advantage of VxRail is that it is designed, engineered, built and managed as a single product to reduce the possible attack surface by reducing the number of components that are involved in the infrastructure.
Written by Jonathan Vella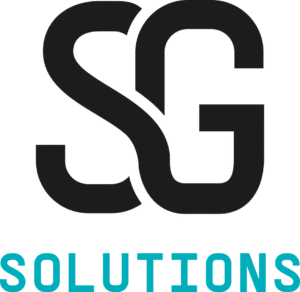 Building on years of experience, SG Solutions delivers and develops innovative solutions that address the IT needs of businesses – both small and large.  By leveraging on the latest developments in the field, SG Solutions are able to offer effective turnkey solutions – from office automation to high-end server and storage solutions, from electronic point of sale to ticketing systems and from document management applications to communication systems.
The diversity of our product portfolio combined with the knowledge and experience our staff enables us to adapt technology efficiently and effectively.